Kathryn Templeton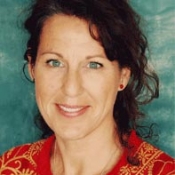 Kathryn has devoted her life to the health of others. A psychotherapist for more than 25 years, Kathryn is a Master Teacher in the field of Drama Therapy and continues to work both clinically and as an educator specializing in the treatment of individuals with complex trauma. Kathryn is a senior teacher in ParaYoga and an E‐500RYT. She is a NAMA‐registered Ayurvedic practitioner. She has worked to develop specialized treatment protocols integrating the principles of yoga and Ayurveda with clinical therapeutic techniques. Kathryn is an Adjunct Professor of Human Development and General Psychology in the Connecticut Community College system. She is a Banyan Botanicals Ayurvedic Ambassador and she holds memberships with the International Association of Yoga Therapists, the National Association of Drama Therapists and the National Ayurvedic Medical Association.
Sarah Guglielmi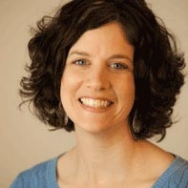 Sarah Guglielmi has been on a personal journey of healing and spiritual growth for over 15 years. She has taught yoga since 2002 in corporate, studio, and clinical settings. Originally drawn to yoga practice to relieve chronic stress and illness, Sarah has not only regained her health, but has discovered a spiritual dimension of life she finds rich and inspiring. Sarah serves on the teaching faculty of the Himalayan Institute and is the Professional Education Manager at their headquarters, where she has lived in residence since 2004. She holds a Masters Degree in Materials Engineering from the University of Delaware, and completed an eight-year engineering career with W.L. Gore and Associates, prior to joining the Institute, where she currently resides.
Heidi Audet 
As a lifelong nutritional enthusiast and wellness promoter, Heidi Audet enjoys teaching people about yoga, health, and nutrition. She is a certified Advanced Ayurvedic Yoga Specialist, trained by Kathryn Templeton, and E-RYT 500 at the Himalayan Institute. When Heidi is not studying ayurveda, she enjoys nourishing her friends and family with herwholesome cooking, and hiking, kayaking and biking.
She is a passionate Ashtanga and Vinyasa Yoga practitioner who began her journey with yoga in 1999. Heidi completed her 200-hour yoga teacher training in 2003, and began studying Ashtanga Yoga with David Swenson and Shelley Washington in 2004, the same year she began training in Advanced Vinyasa Yoga with Shiva Rea. In August 2008, at Shiva's Heart Fire: Tending the Sacred Flame workshop in Honesdale, PA, Heidi first discovered and fell in love with the Himalayan Institute. She feels honored and blessed to study with Kathryn and the other teachers at the Himalayan Institute who continue to inspire her every time she visits her spiritual home.
Heidi is co-owner and director of Chill Yoga, Lewiston, ME (www.chillyoga.net) and owns Healing Tide–Yoga, Ayurveda & Nutrition, a business dedicated to holistic wellness education. She is a Master Trainer for Color Me Yoga for Children, founded by Marsha Therese Danzig. Heidi's teaching style draws from her 21 years as an educator in the Maine public school systems, where she worked with special needs, adults, and at-risk teen populations.
with Kathryn Templeton, Ayurvedic Practitioner, MA, RDT/MT, E500RYT
and Heidi Audet, 

ERYT-500, NAMA Registered Ayurvedic Health Counselor
Four-part Series Certification
Unit 1: The Macrocosm & Microcosm of Ayurveda & Yoga with Kathryn Templeton

Unit 2: Psychology of Ayurveda & the Physiology of Yoga- Online, with Kathryn Templeton

Unit 3: Improving Our Digestion of Foods, Thoughts, and Actions, with Heidi Audet

Unit 4: Clinical Use of Ayurveda and Yoga with Kathryn Templeton
Program cost: $399/each unit; $1396/all 4 units.  
Save $200 when you register for all 4 units.  
Discounted offer is available for registrations received through April 13, 2018. After April 13, the rate for all four units is $1596.
Please Note: A payment plan is available.  An initial deposit of $499 reserves your spot in the

 program and $299 is due on or before the start of each session. 
Dates:
Unit 1: April 27-29  
Unit 2: online
Unit 3: 

June 8-10
Unit 4: September 14-16, 2018
Program Times- Fridays: 4:30-8:30; Saturdays: 8:00-4:00; Sundays: 8:00-4:00
For more information and the Himalayan Institute's site, click

HERE

.
White Swan Yoga is delighted to partner with the Himalayan Institute in bringing you this unique opportunity to become certified as an Ayurvedic Yoga Specialist! After completing each of the 4 units and participating in optional Case Study sessions, you will have the knowledge and skills to create a dosha balancing specific yoga practice, use food with awareness, and create a basic lifestyle plan for yourself and for your clients based upon their needs/goals.  You'll be able to offer basic Ayurvedic consultations, "Ayurveda" 101 programs, and you will have access to additional training and supervision from the Himalayan Institute "Graduates ONLY", case supervision sessions.  This training will assist you in supporting your clients/students in managing their lifestyles and in achieving optimal health.
This program has been recognized and is listed with the National Ayurvedic Medical Association (NAMA). 
We are thrilled to offer this outstanding educational opportunity to health practitioners, yoga teachers, and dedicated students interested in learning and practicing Ayurveda.  Ayurvedic Yoga Specialist Certification will only be given to those who have 200-hour yoga certification from an accredited school (YTT program).